Edgeware Outdoor UPS Cabinet helps Communication Services for Schools during Pandemic Era.
Have you ever need to solve power and telecommunication issues in one box? I bet you do, but has been that solution plug and play? Have been those deployment smooth?
During Covid 19 pandemic time, in Panama city we were invited to support an school project where the energy and communication services were a problem due the rural area they were located affecting the continuity of education in the area due the quarantine status.  In most of the sites the energy were not stable impacting negatively the telecommunications at schools during long outages making impossible for the students to access their academic lessons.
By the other hand the connections or telecommunication services were a problem as well, some schools were lack of Internet services or having poor connections because of the old technology installed years ago.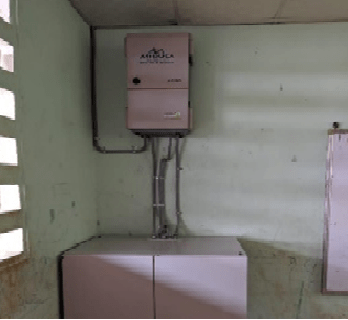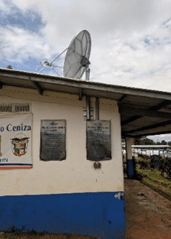 Search and find a solution that could solve all these 3 variants in one box was a challenge for the Panama Government; was in that moment when we made a twist over our surveillance cabinet and create our Outdoor UPS Cabinet capable to reduce the outage times issues in the area due the advance power distributer system embedded in the cabinet that provides power protection, monitoring and hours of battery to extend the telecommunication services.  The power system capacity design is based on different mathematical calculations where we take into consideration the technical specifications of each of the equipment that will be installed inside it.
As a result of the needs of this project, we got a pre-integrated Battery Cabinet (as it is also called) that inside offers enough space to install the telecommunication equipment needed to provide different services like Internet, voice, etc. becoming or simulating a "Small IT Room" equipped with all protection, monitoring and power system that involve a real switch room, and capable to support two types of installation, as a Wall Mount UPS Power Supply or a Pole Mount UPS Power Supply, where you can keep securely your TIC devices thanks to our different and customizable locks options.
We invite you to check our cabinet product description (insert the link); we are strongly confident that your experience a smooth deployment with our pre-integrated solution.