Edgeware Outdoor 5G CPE-EC5532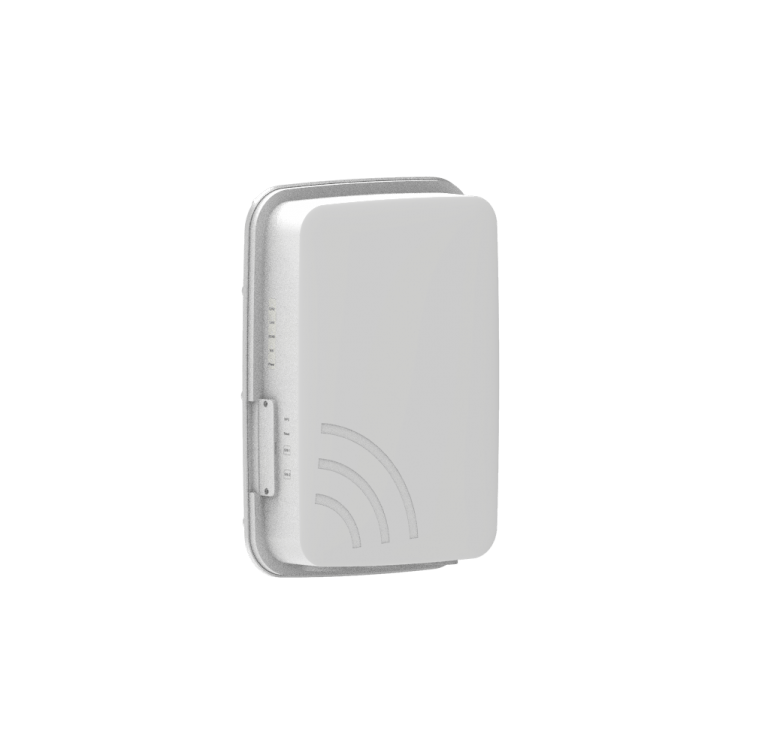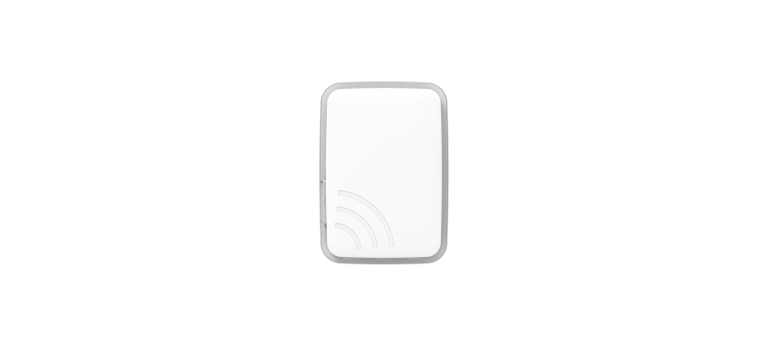 Edge Chain EC5532
ODU 5G CPE
Overview
Edge Chain EC5532 is a 5G outdoor CPE. It supports the 3GPP Release 15 standard and implements the conversion between 5G NR wireless date and local ethernet/WiFi data. The IP66 shell ensures the device can work stably in the outdoor environment.
High Performance
EdgeChain EC5532 supports both NSA and SA modes. And the WLAN supports the newest IEEE 802.11ax standards. The AX3600 WiFi data rate can easily supply the high-quality network applications. The MU-MIMO and beamforming function can ensure the high data rate and signal quality when several users are using simultaneously.
Versatility
Besides the basic 5G NR and WLAN functions, BRAX EC5532 also support VoLTE, SMS, firewall, VPN, QoS, etc. It satisfies the multi-directional requirements of users. Multiple management and maintenance methods (TR069/CLI/APP) are convenient for checking and operating. The software online update tool will also constantly provide the upgrade of these functions.
High Ingress Protection
EdgeChain EC5532 supports the IP66 protection rating. The closed shell is dust-tight and protected from moisture challenge up to intense jetting water, which can easily overcome the terrible outdoor environment. The operating temperature is -30°C ~ 65°C.
Key Features
Key Benefits
3GPP Release 15 standards
Worldwide 5G and LTE-A coverage
Support both NSA and SA modes
Wi-Fi6
PoE++
VoLTE/VoNR*
VPN
High Rate Wi-Fi 6
AX3600
MESH
4*4 MU-MIMO
Beamforming
High Performance
NSA: 2.5Gbps (DL)/650Mbps (UL)
SA: 2.1Gbps (DL)/900Mbps (UL)
Multi-frequency coverage
Security assurance
Stable firewall
Multiple filtering rules
Multiple security protocols
Online update and maintenance
Ideal Use Case
Outdoor deployment
Hardware Specification
5GNR/4G LTE
Standards
3GPP R15
Mode
NSA & SA
WiFi
2.4Gz & 5GHz IEEE 802.11 a/b/g/n/ac/ax 4T4R
Antennas
NR
NR 2T4R
WiFi
2.4GHz 4T4R
5GHz 4T4R
Interface

1×2.5GE WAN/LAN ports (PoE++)

1×GE LAN ports

2×SIM slot (3FF)

Optional: Phone port

Indicators

POWER

5G NR

LTE

WiFi

2.5GE port

GE port

Button
Reset, WPS
Power

Power over Ethernet (PoE)

Power consumption: <30W

Environment

Ingress protection rating: IP66

Operating temperature: -30°C to 65°C

Storage temperature: -40°C to +70°C

Other
Dimensions:  313.6*221.5*71mm
Software Specification
Network Protocols and Features

l Connection modes: PPPoE/DHCP/Static

l IPv4, IPv6, IPv4/IPv6

l DHCP v4/v6 server

l Static (v4/v6) routing

l NAT/ALG/DMZ/Virtual server

l ARP/ICMP/DNS proxy

l NTP

l VLAN

l PPTP/L2TP/IPSec*

Wireless Module

l Auto/manually network search

l Traffic statistics

l SMS

l VoLTE/VoNR*

WLAN

l IEEE 802.11 a/b/g/n/ac/ax

l 2.4GHz/5GHz

l 20/40/80/160 MHz

l MSSID + Guest Network

l WEP/WPA/WPA2/WPA3

l Beamforming

l DL/UL MU-MIMO, OFDMA

l Wi-Fi Son/EasyMESH*

Security

l Built-in firewall

l Defense of DoS/ARP attacks/Port scan

l MAC/Port filtering

l 802.1x

Management

l WebUI

l TR069/STUN

l Online and local software upgrade

l Syslog
Main Frequency Selection
Model
Specification
Area
Frequency Band
EC5532-N54

1×2.5GE (PoE)

1×GE

1×FXS

2×SIM slot

EMEA/APAC

5G NR NSA: n1/n3/n5/n7/n8/n20/n28/n38/n40/n41/n77/n78/n79

5G NR SA: n1/n3/n5/n7/n8/n20/n28/n38/n40/n41/n77/n78/n79

LTE-FDD: B1/B3/B5/B7/B8/B18/B19/B20/B26/B28/B32

LTE-TDD: B34/B38/B39/B40/B41/B42/B43

WCDMA: B1/B3/B5/B6/B8/B19

EC5532-N52

1×2.5GE (PoE)

1×GE

2×SIM slot

Global

5G NR NSA: n1/n2/n3/n5/n7/n8/n12/n20/n25/n28/n38/n40/n41/n48*/n66/n71/n77/n78/n79

5G NR SA: n1/n2/n3/n5/n7/n8/n12/n20/n25/n28/n38/n40/n41/n48*/n66/n71/n77/n78/n79

LTE-FDD: B1/B2/B3/B4/B5/B7/B8/B12/B13/B14/B17/B18/B19/B20/B25/B26/B28/B29/B30/

B32/B66/B71

LTE-TDD: B34/B38/B39/B40/B41/B42/B43/B48

LAA: B46

WCDMA: B1/B2/B3/B4/B5/B8/B19

EC5532-N51

1×2.5GE (PoE)

1×GE

2×SIM slot

CN

5G NR NSA: n41/n77/n78/n79

5G NR SA: n1/n2/n3/n5/n7/n8/n12/n20/n25/n28/n38/n40/n41/n48*/n66/n71/n77/n78/n79

LTE-FDD: B1/B2/B3/B4/B5/B7/B8/B12/B13/B14/B17/B18/B19/B20/B25/B26/B28/B29/B30/

B32/B66/B71

LTE-TDD: B34/B38/B39/B40/B41/B42/B43/B48

LAA: B46

WCDMA: B1/B2/B3/B4/B5/B8/B19