Outdoor UPS System with POE and Battery-Edgeware Edge Span U60-LSP
100W UPS, POE Switch and Battery All in One Outdoor UPS Power Node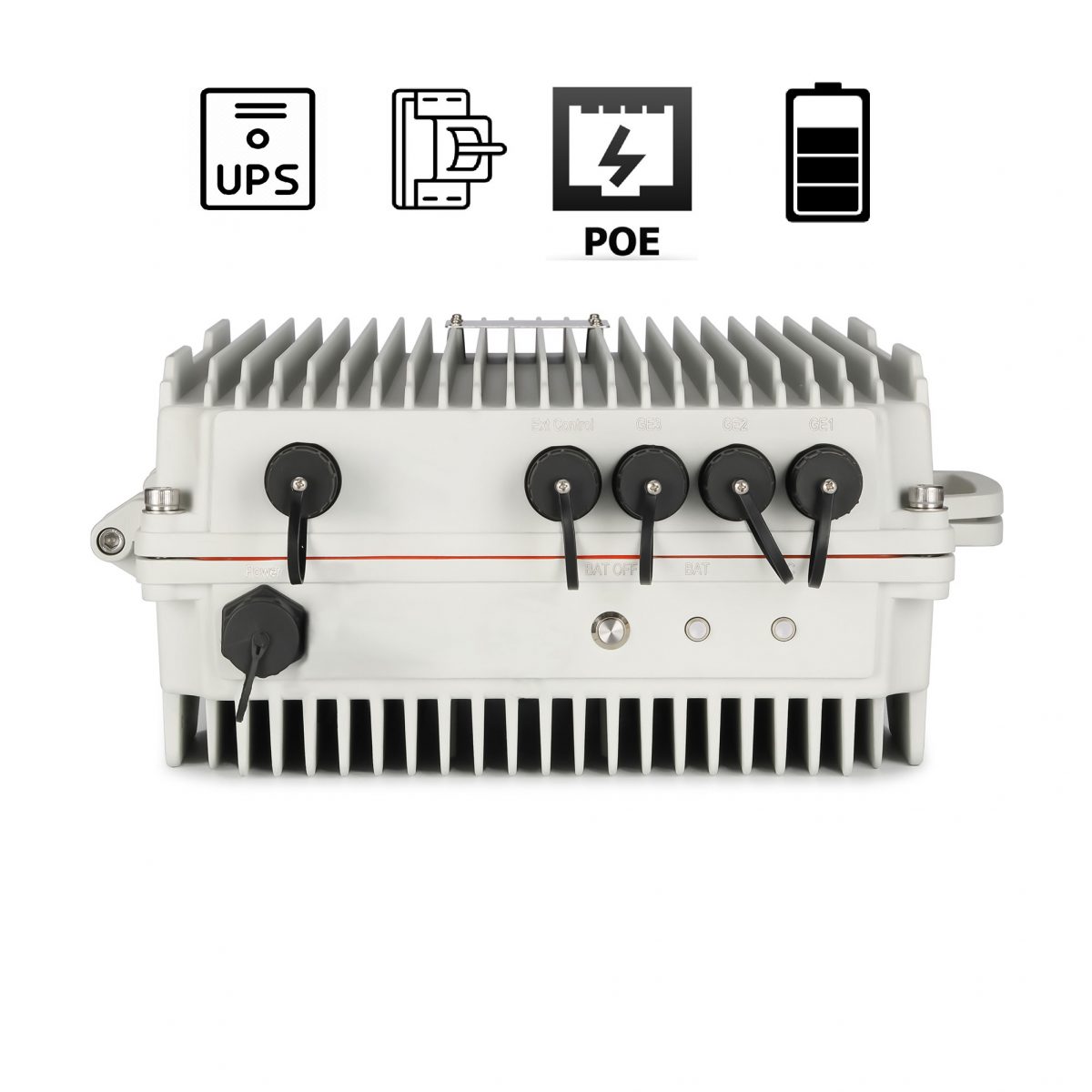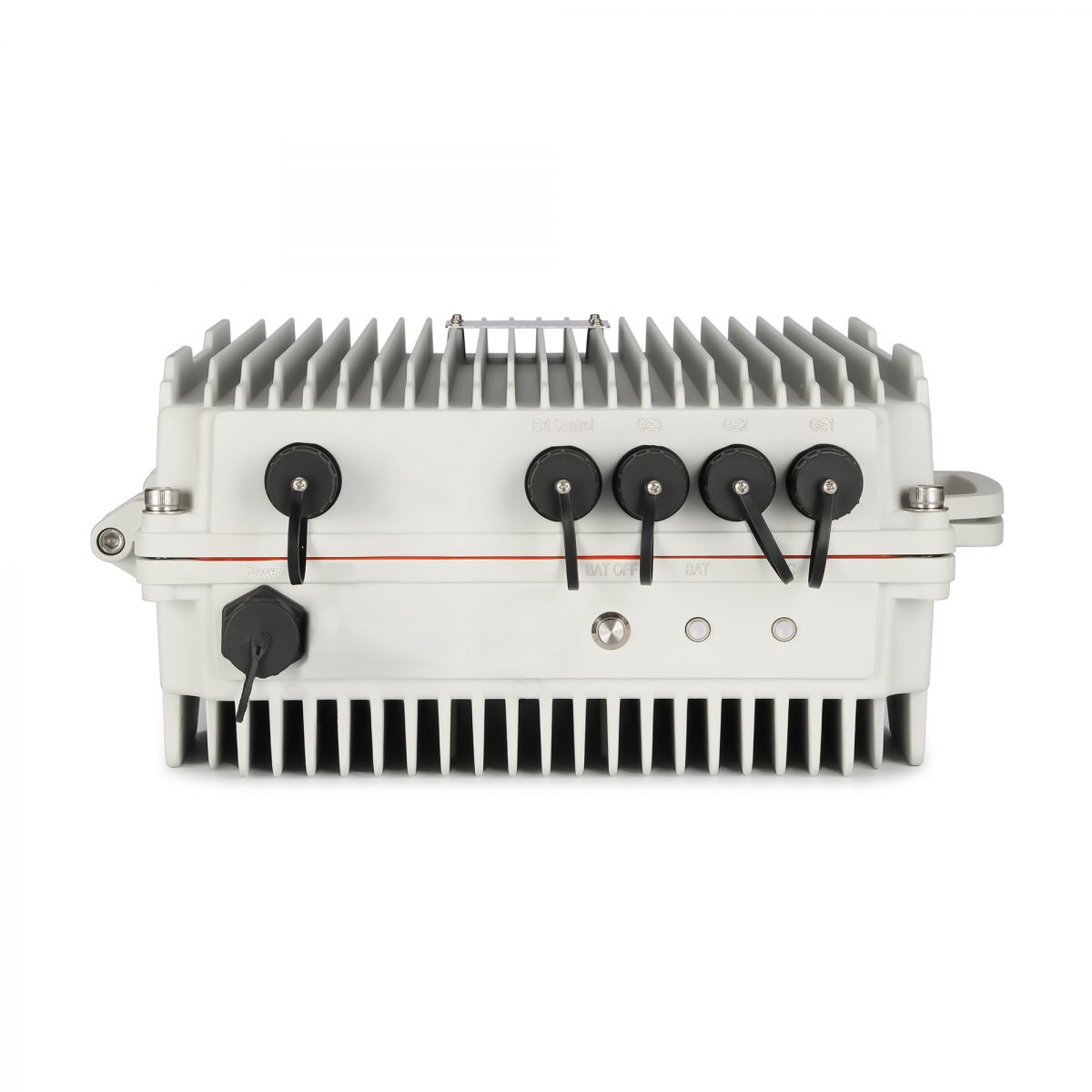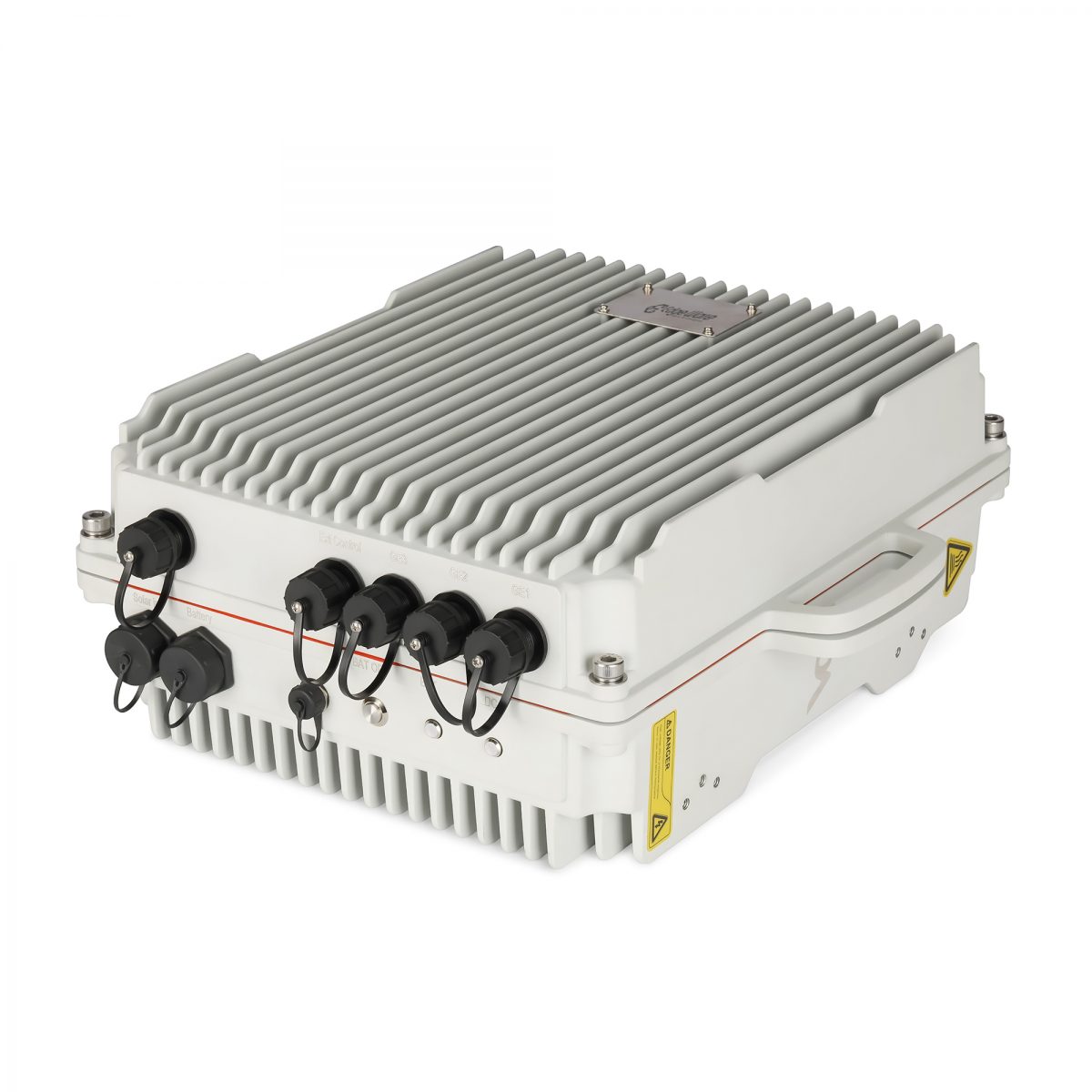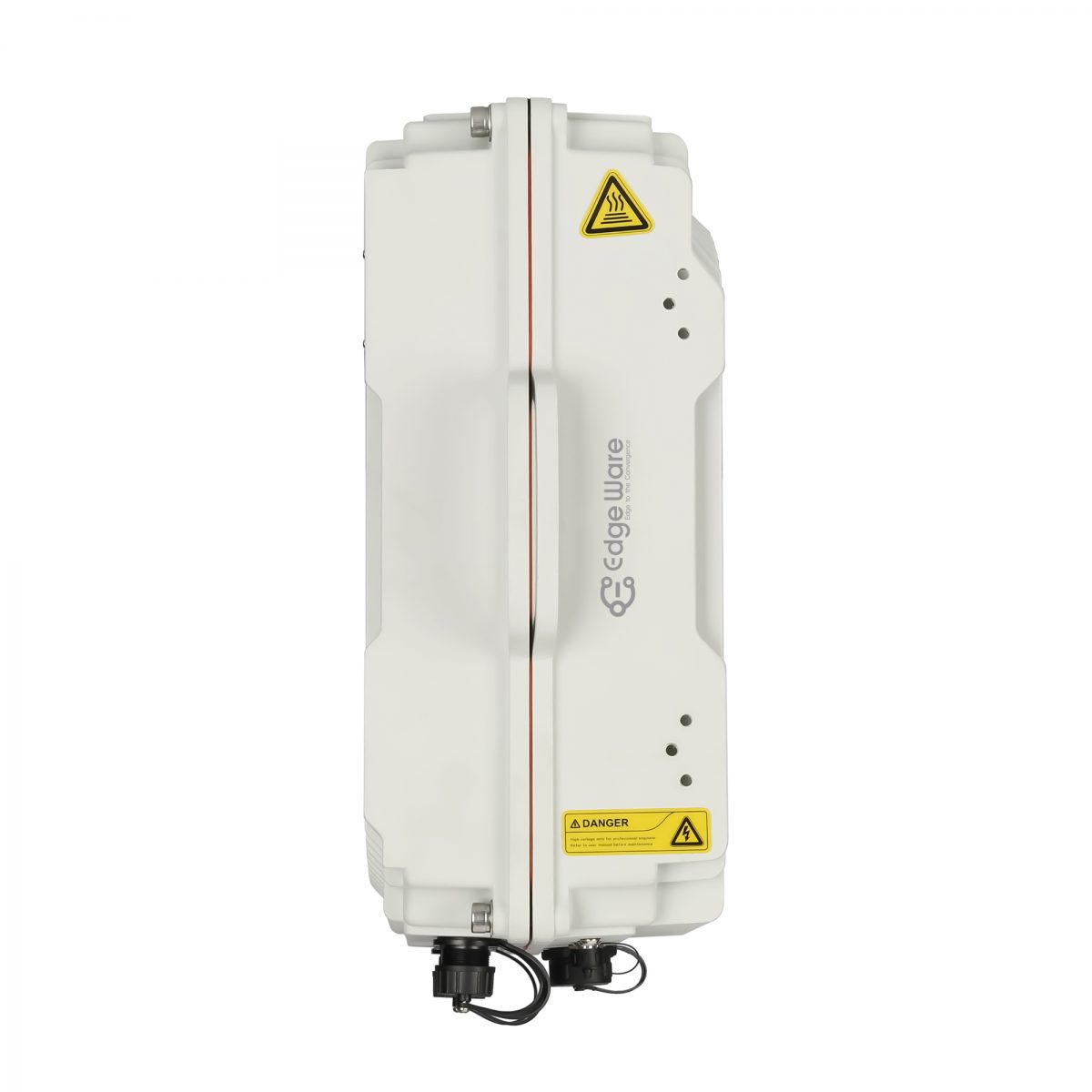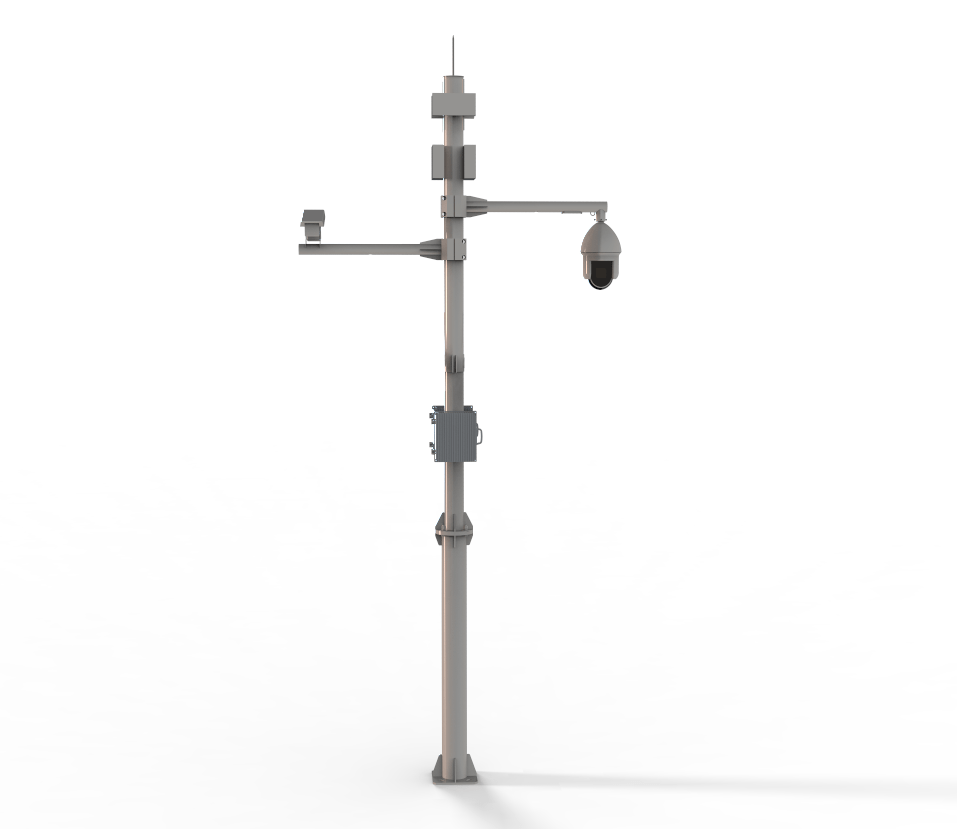 Product Overview
Edge Span U60-LSP is outdoor UPS system with 100W rated power and integrated with POE switch, battery. The product design reflects the design philosophy of Edgeware All in One. Sometimes people also call the product outdoor rugged UPS.
Edge Span U60 LSP is an Outdoor UPS System designed for outdoor edge access. The system deployment scenario is mainly to provide customers with an integrated access solution when the edge network has power from power grid and optical fiber. The product includes 100W DC UPS, 48V 12V 4.8AH lithium battery( Which can support system autonomy 4  hours ), industrial grade POE switch module and complete system monitoring module. The product concept is mainly to design an All in One power cube to implement with plug and play feature. Simple deployment in outdoor site. It is suitable to video surveillance, 5G ToB, WIFI AP deployment, and other scenarios.
The overall ingress protection of Edge Span U60 LSP Outdoor UPS System reaches IP65. For load deployment environments, such as outdoor deployment in desert areas, outdoor deployment in rainforest areas, and outdoor deployment in seaside high-salinity environments, it can play a long-term protective defense, anti-corrosion, and long-term reduction of OPEX.
Edge Span U60 LSP Outdoor UPS System is embedded with powerful industrial-grade switch modules. It has 4*10/100/1000M Base-T interface (if the monitoring module is configured, it can reach 3*10/100/1000M Base-T). All downstream interfaces have POE/POE+ functions. If customers need POE++, we can also add corresponding modules. The uplink interface can be configured as 1*10/100/1000M Base-T and 1*10/100/1000M Base-X according to requirements.
Edge Span U60 LSP Outdoor UPS System is built with a flexible DC-UPS module developed by Edgeware. Converted to outdoor deployment design, no fan for natural heat dissipation, high reliability. It has been widely deployed in major Telecom operators and government projects around the world. This DC-UPS has built-in over-current and over-voltage protection functions. In addition, the product is also embedded with a smart breaker, which can accurately measure the input voltage and current of the grid, and supports remote control from Edgeware's Convergence software platform.
Edge Span U60-LSP Outdoor UPS System Specification

Dimension
W*H*D 295mm*355mm*150mm
Weight
8.5kg(with all system)
Material
Aluminum
Ingress Protection
IP65
Heat Dissipation
No fan design, natural heat dissipation
System Operating Temperature
-20~+75°C, 5%~90% RH Non condensing
DC-UPS

Rated Power 100W

Input 110V/220V 50/60Hz Output 42.00-58.00VDC

Battery
48V4.8AH Lithium Battery with BMS
Network and System Surge Suppression
20KVA
Smart Breaker

Remote control power on and off from Edgeware convergence platform

10A 110v/220v

Leakage Protection

Overvoltage Protection

Under Voltage Protection

Overcurrent Protection

Short circuit Protection

Lightning Protection

Network Module:

GE Downlink: 1-4*10/100/1000M Base-T ports

GE Uplink : (1-2) *10/100/1000M Base-X or Base T port

Layer 2 POE switch module manageable or non-manageable

Port number can be customized

PoE:

Downlink ports support

802.3 at/af, max PoE power 80W

802.3 bt 60W POE module optional.

Output Power
DC12V DC48 can be customized based on requirement
Output and Input Signal
DI/DO RS485 can be customized based on requirement
System Monitoring and Management
Work with Edgeware Convergence software platform to perform system monitoring and management
Environment Monitoring

System temperature, humidity.

Box open and close status

UPS Status Monitoring

Input Voltage, Output Voltage

Input/Output Power,Rated Power

Battery Charge/Discharge Current

Input Current, Load Current

Normal, Power Grid Off, Fault

Smart Breaker Monitoring

Remote Control

Failure Status

Voltage

Current

Undervoltage

Overvoltage

Overcurrent

Current leakage

Battery Status Monitoring

Battery voltage , current, remaining capacity, temperature

Battery working status, battery charge and discharge current

Battery health estimation( Battery life time estimation )

External Light Control
External light controlt
Typical Application Scenario

cctv cabinet,solar cabinet, solar termination cabinet, Solar Controller enclosure, video surveillance cabinet, IoT Cabinet, IoT device enclosure, IoT enclosures

Smart City, Industrial Control, video surveillance, Telecom

Network Module Switching Capacity
128Gbps
MAC
8K
Network Module Protocol Supported

4K VLAN based on port, IEEE802.1q VLAN based on the protocol, VLAN based on MAC QinQ configuration, Port configuration of Access, Trunk, Hybrid

LACP, Static aggregation, Max 3 aggregation groups and 8 ports per group.

STP (IEEE802.1d),RSTP (IEEE802.1w),MSTP (IEEE802.1s)

MLD Snooping v1/v2,Multicast VLAN IGMP Snooping v1/v2, Max 1024 multicast groups, Fast log out

Bidirectional data mirroring based on port

Flow-based Rate Limiting Flow-based Packet Filtering 8*Output queues of each port 802.1p/DSCP priority mapping Diff-Serv QoS,Priority Mark/Remark Queue Scheduling Algorithm (SP, WRR,)

Port-based Issuing ACL,ACL based on port and VLAN L2 to L4 packet filtering, matching first 80 bytes message. Provide ACL based on MAC, Destination MAC address, IP Source, Destination IP, IP Protocol Type, TCP/UDP Port, TCP/UDP Port Range, and VLAN, etc

IP-MAC-VLAN-Port binding ARP inspection,Anti-DoS attack AAA & RADIUS,MAC learning limit Mac black holes,IP source protection IEEE802.1X & MAC address authentication Broadcast storm control,Backup for host datum

SSH 2.0,SSL,Port isolation,ARP message speed limit User hierarchical management and password protection

DHCP Client,DHCP Snooping,DHCP Server,DHCP Relay